I'm Lotoya, a Canadian girl with an insatiable appetite for new cultures, unusual foods, and adrenaline pumping fun. Since my first taste of travel road tripping through Cuba in 2008, I've happily gallivanted to 34 countries, mostly on my own, including teaching English in Japan and a couple stints of living on the beach.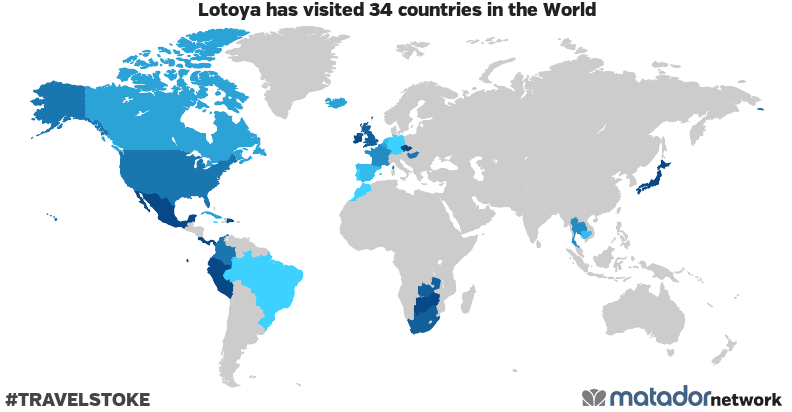 After some attempts at the conventional office life, I realized years ago that it would never be exciting enough for me, so after completing a master's degree in Education in 2013, I set out to create a life that's untethered, meaningful and spontaneous. It's a work in progress but worth every second of uncertainty.
(The only kind of tether I like)
I'm location independent and a part-time nomad based in Toronto. I remotely design e-learning and blog and vlog about solo travel, adventure and remote work from anywhere with a good internet connection (and tasty coffee please). 
I share my experiences as I attempt to carve out an unconventional life filled with beautiful travel moments, in hope of inspiring others to see the world.  Don't forget to check out my mini video course, Solo Female Travel: See the World Safely, Cheaply, Epically.